You can customize your Telehealth experience by adjusting your video screen layout and background, and interact with your clinician through chat and whiteboard.
Below, we'll cover:
---
Changing your layout
From the call screen, you can choose the layout options that works best for you. You'll have the ability to:
Switch between Speaker and Grid view

Speaker view lets you focus fully on the active speaker, while Grid view shows all participants side-by-side

To switch views, select

Grid/Speaker view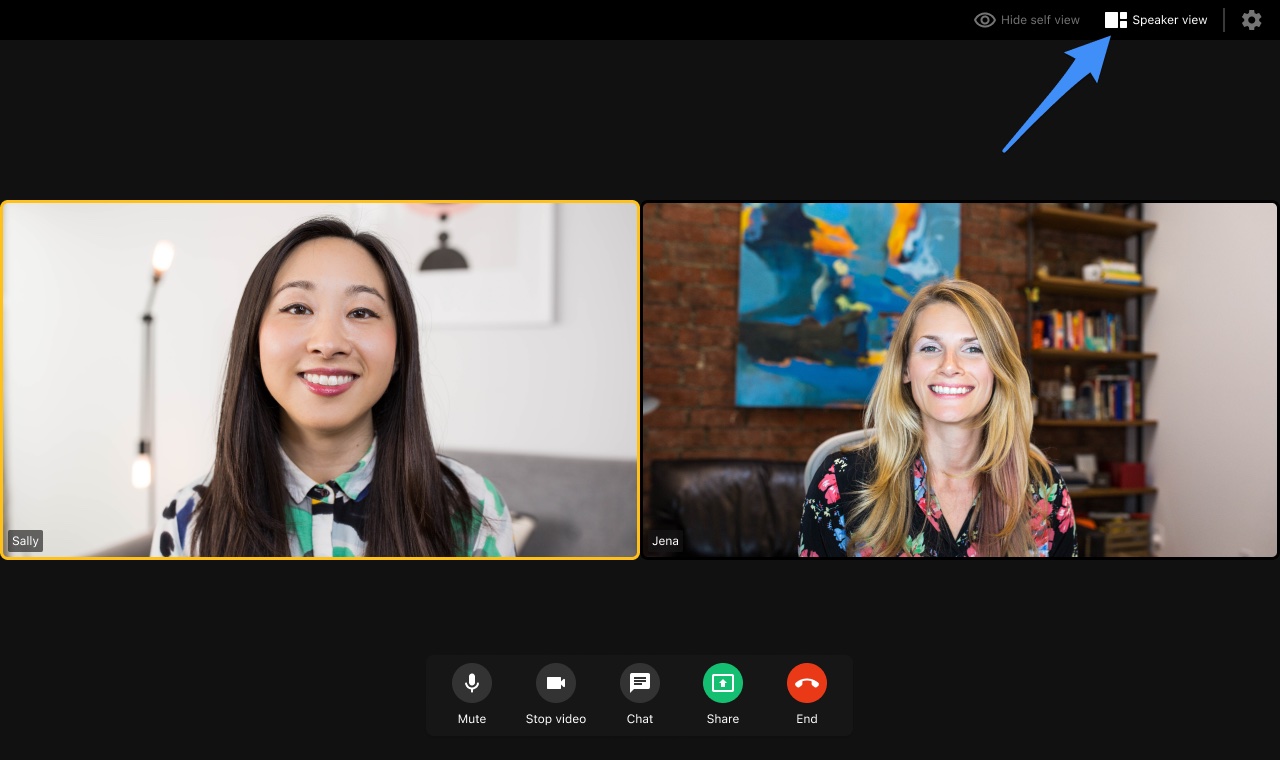 Pin a participant

You can pin any participant, regardless of who's currently speaking

To pin a participant, hover over their video and select

Pin video

To unpin a participant, select the blue

Unpin video

icon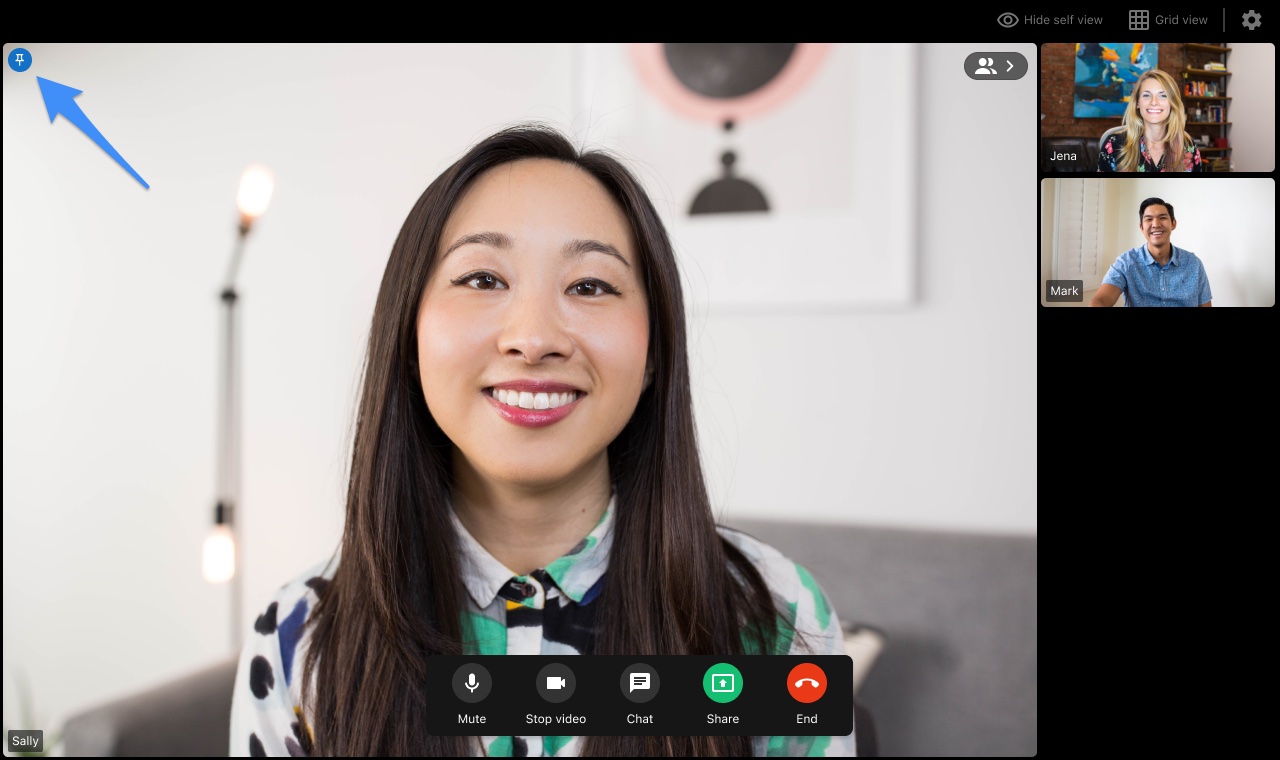 Hide your self view

You can hide your self view by clicking

Hide self view

in the top right

Other participants will still be able to see you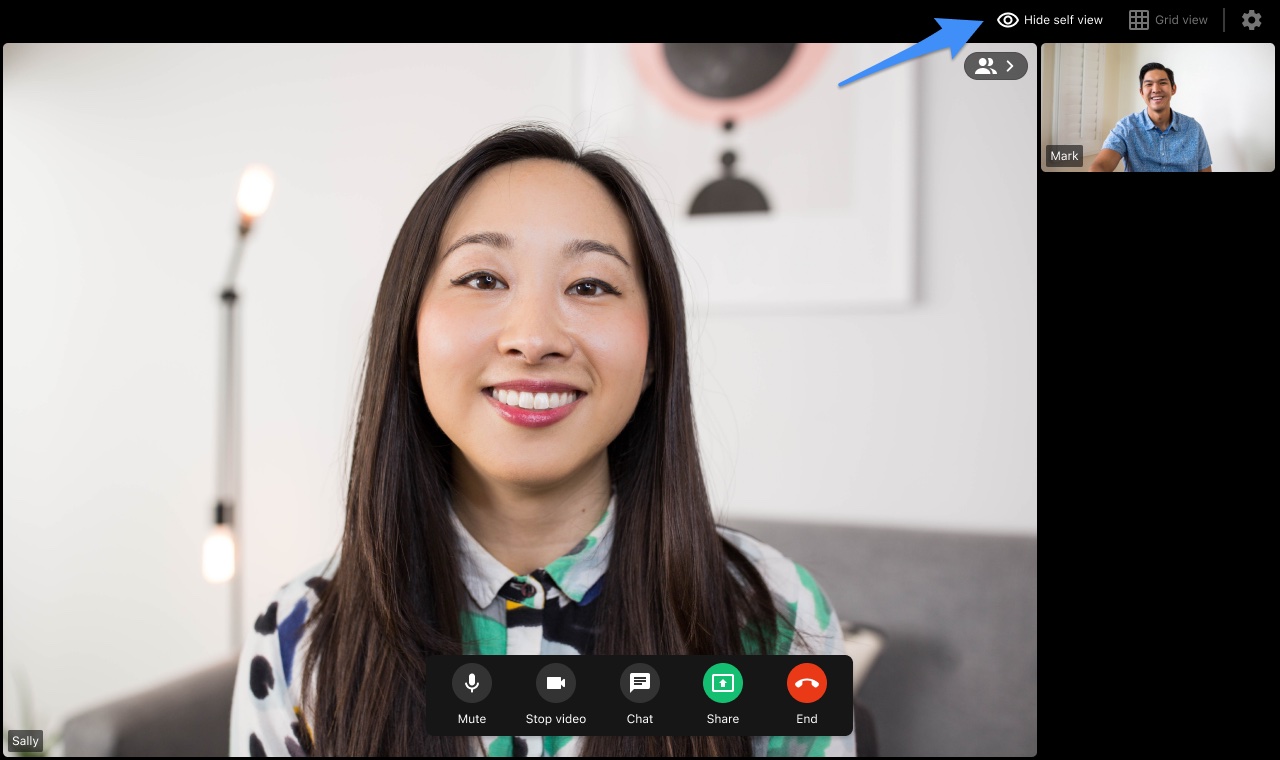 To show your self view again, click

Show self view

Hide participants in the side panel

You can hide participants in the side panel

To hide/show participants, click the

Hide/Show participants

button in the top right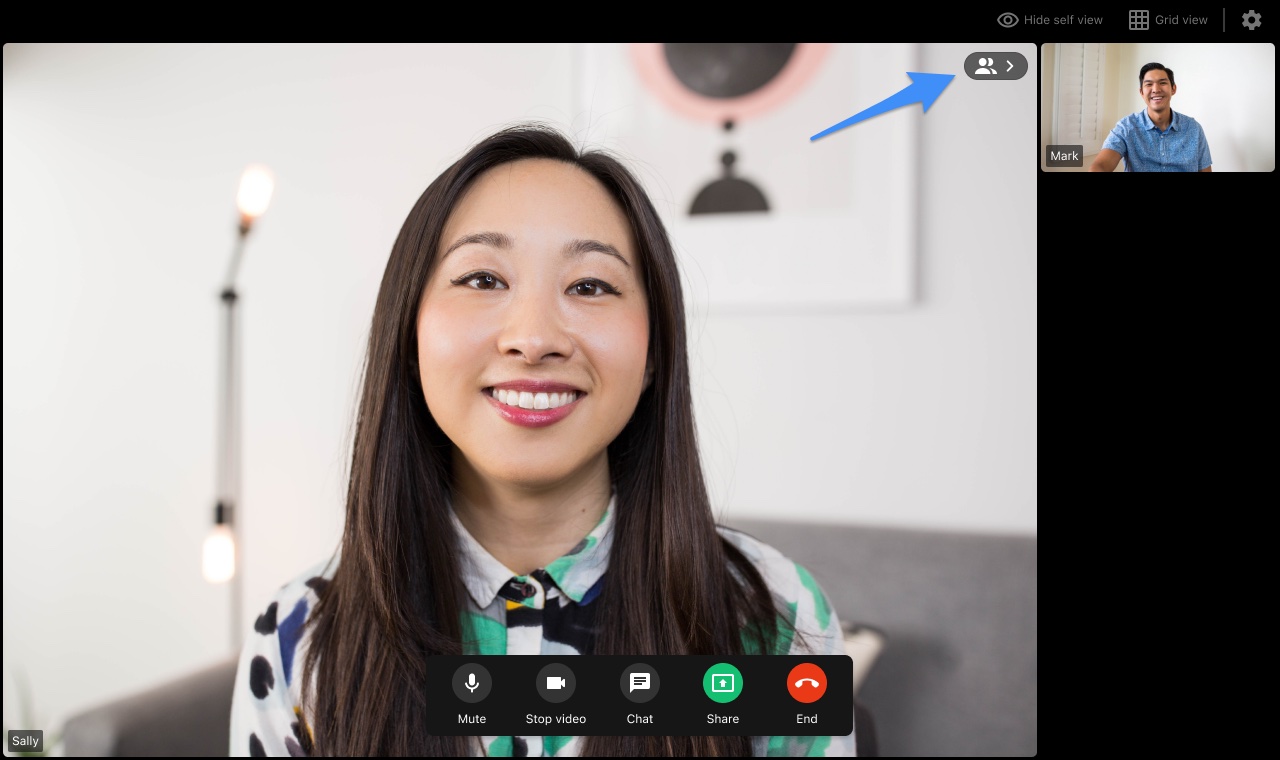 Tip: To see these options, hover your cursor over the video call screen.
If you're on a mobile device, select the three dots in the top right to access your settings: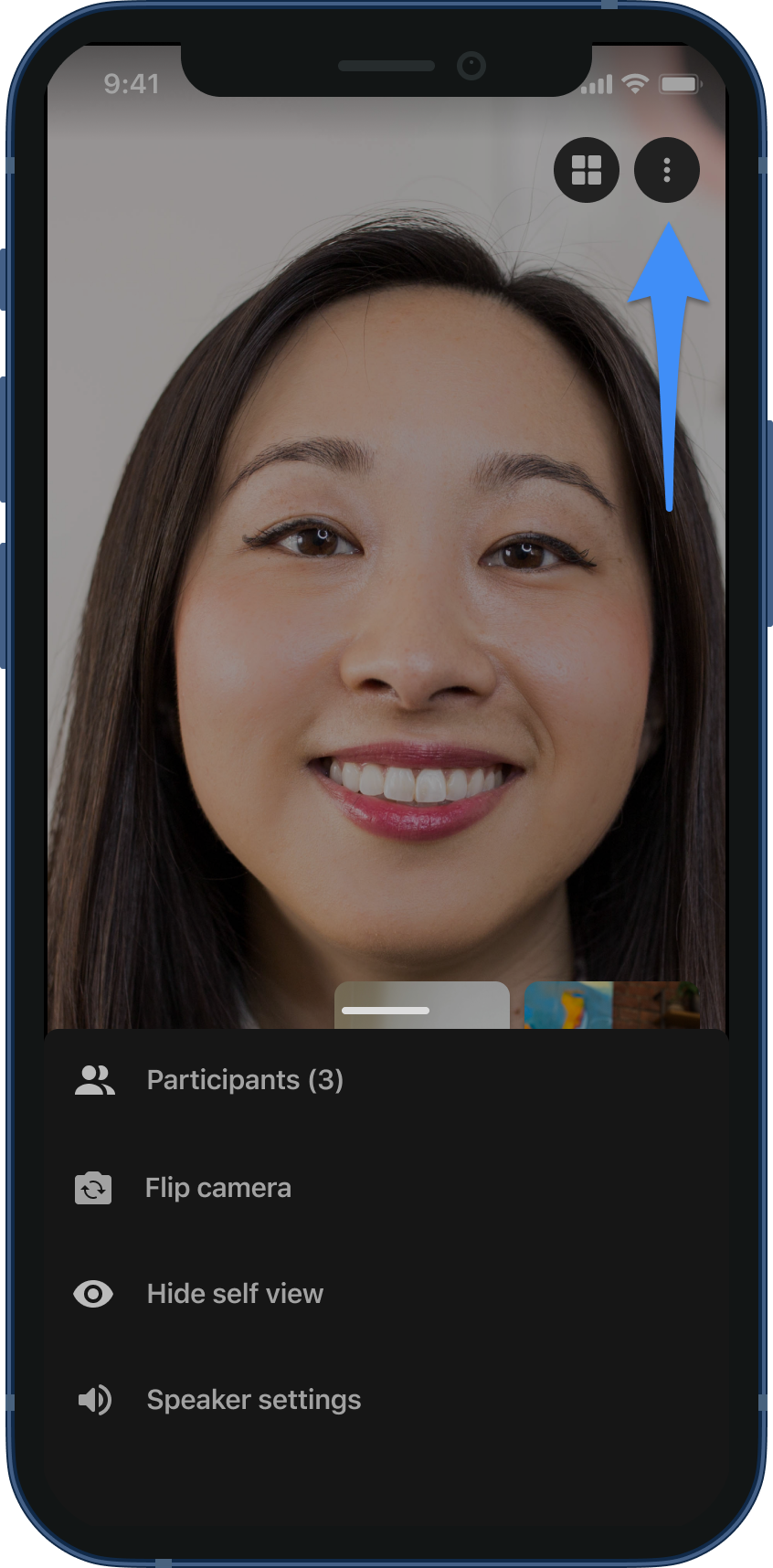 ---
Communicating by chat
You can use chat to send your clinician a message during your Telehealth appointment:
Select the chat

icon

Type your message, then

Send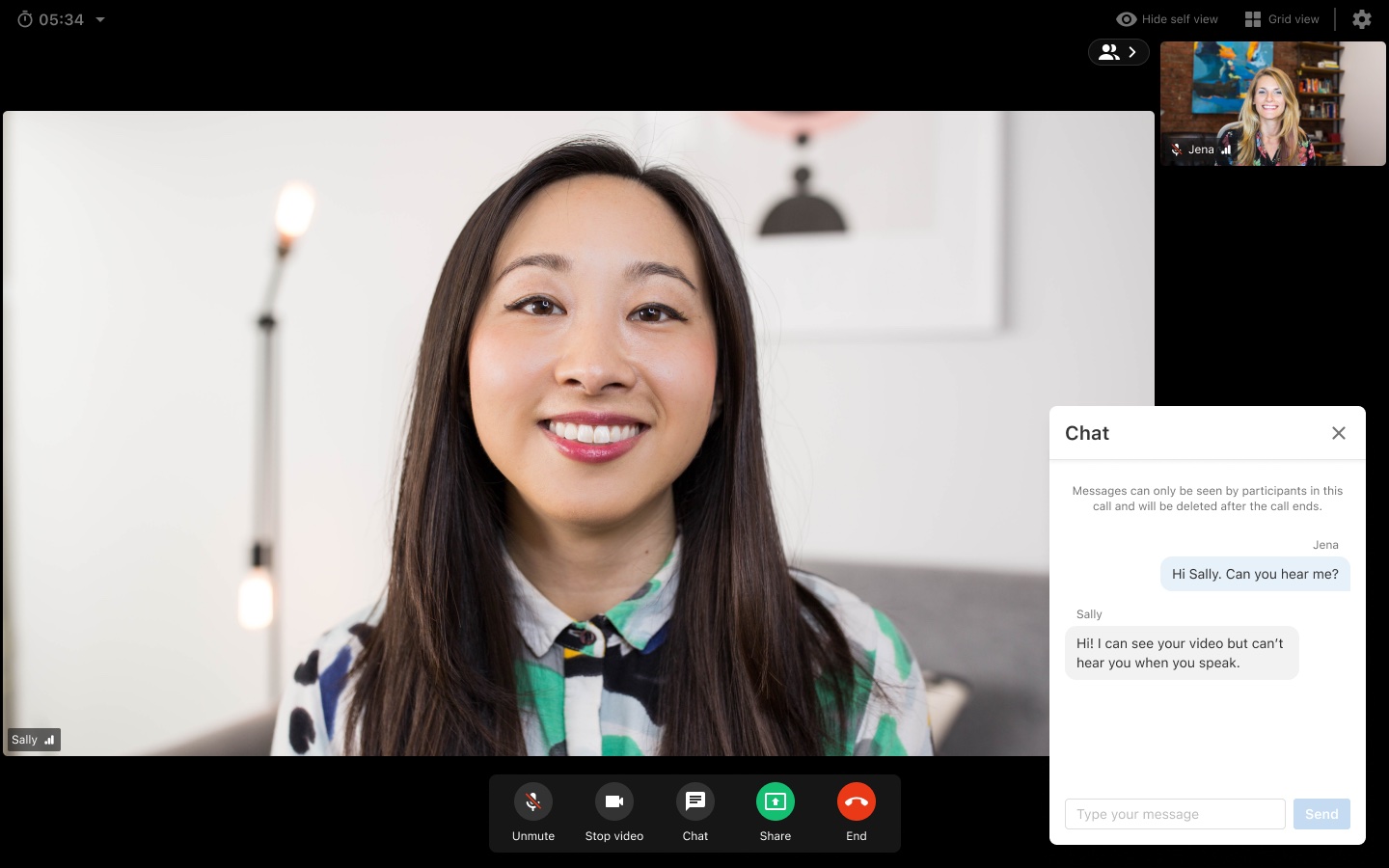 Select

X

to minimize the chat
Note: Chat conversations aren't archived or stored. All messages are deleted as soon as the video appointment ends.
---
Sharing your screen
Your clinician may share their screen with you, so that you can view worksheets, video clips, or other documents together during your appointment.
If you need to share your screen with your clinician, you can:
Click

Share

and select

Your screen

Click

Stop sharing

when you're done
Note: You'll only be able to share your screen if you're joining the call from a computer or iPad.
---
Collaborating on a virtual whiteboard
Your clinician may ask you to participate in virtual activities on an whiteboard. To begin interacting on the shared board, select a tool:
Choose the

Select

tool to select an element and rotate, resize, or drag it anywhere on the board

Choose the

Draw

tool to start drawing

Choose the

Type

tool to add text

Choose the

Shape

tool to add a shape

Choose the

Sticker

tool to add a sticker

Choose the

Vanishing pen

tool to highlight an area on the board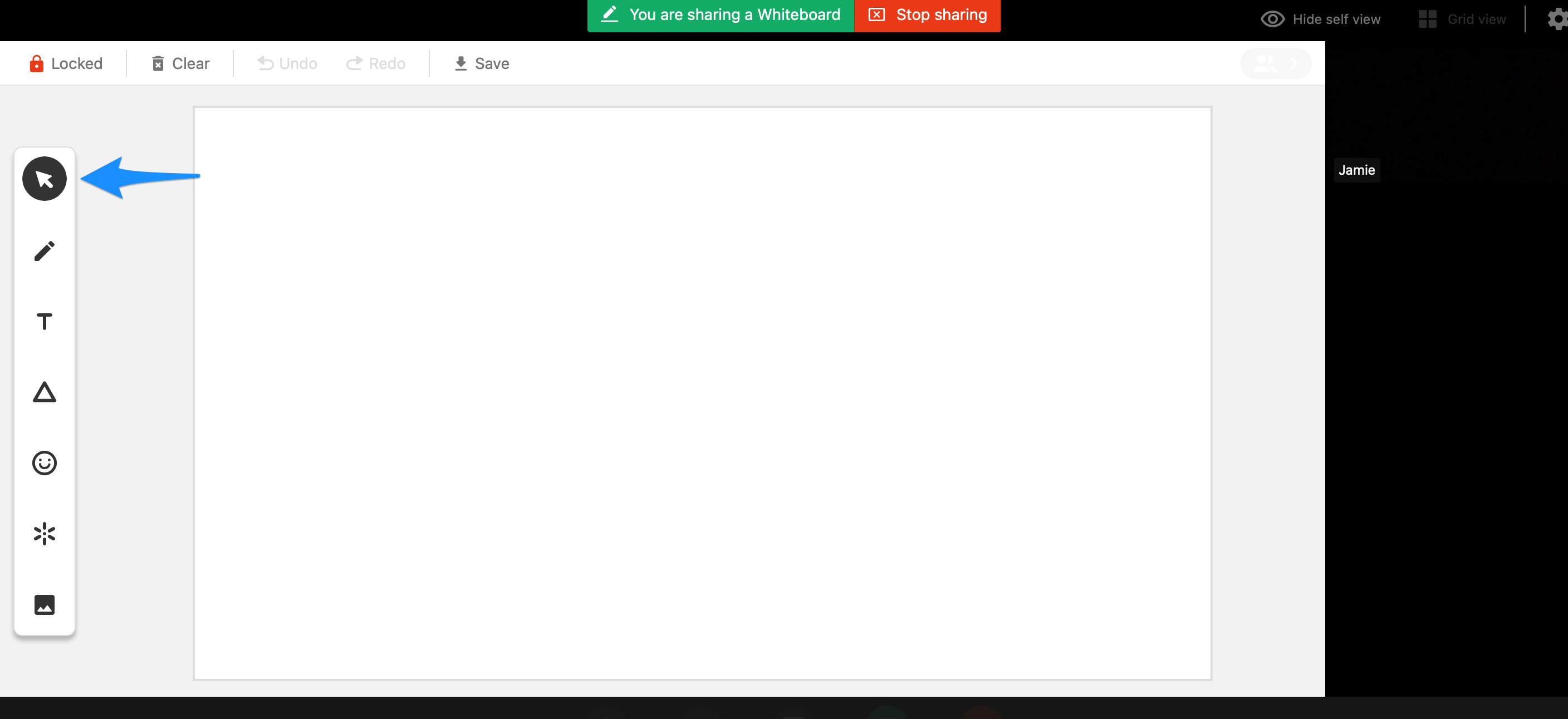 Note: If you're not able to interact on the shared whiteboard, it may be locked. You can ask your clinician to unlock the board.
If you'd like to save the contents of the board to your device, click

Save

If you or your clinician would like to be able to look at your whiteboard later, you need to save it before you clear the board or stop sharing
Note: If you're using a mobile device for Telehealth, you'll be able to see a shared board, but not interact with it. To interact with a whiteboard, you'll need to join the video call from your computer.
---
Changing your background
You can blur, crop, or enable a virtual background to minimize distractions during your video appointment. To do this:
Select the gear icon in the top right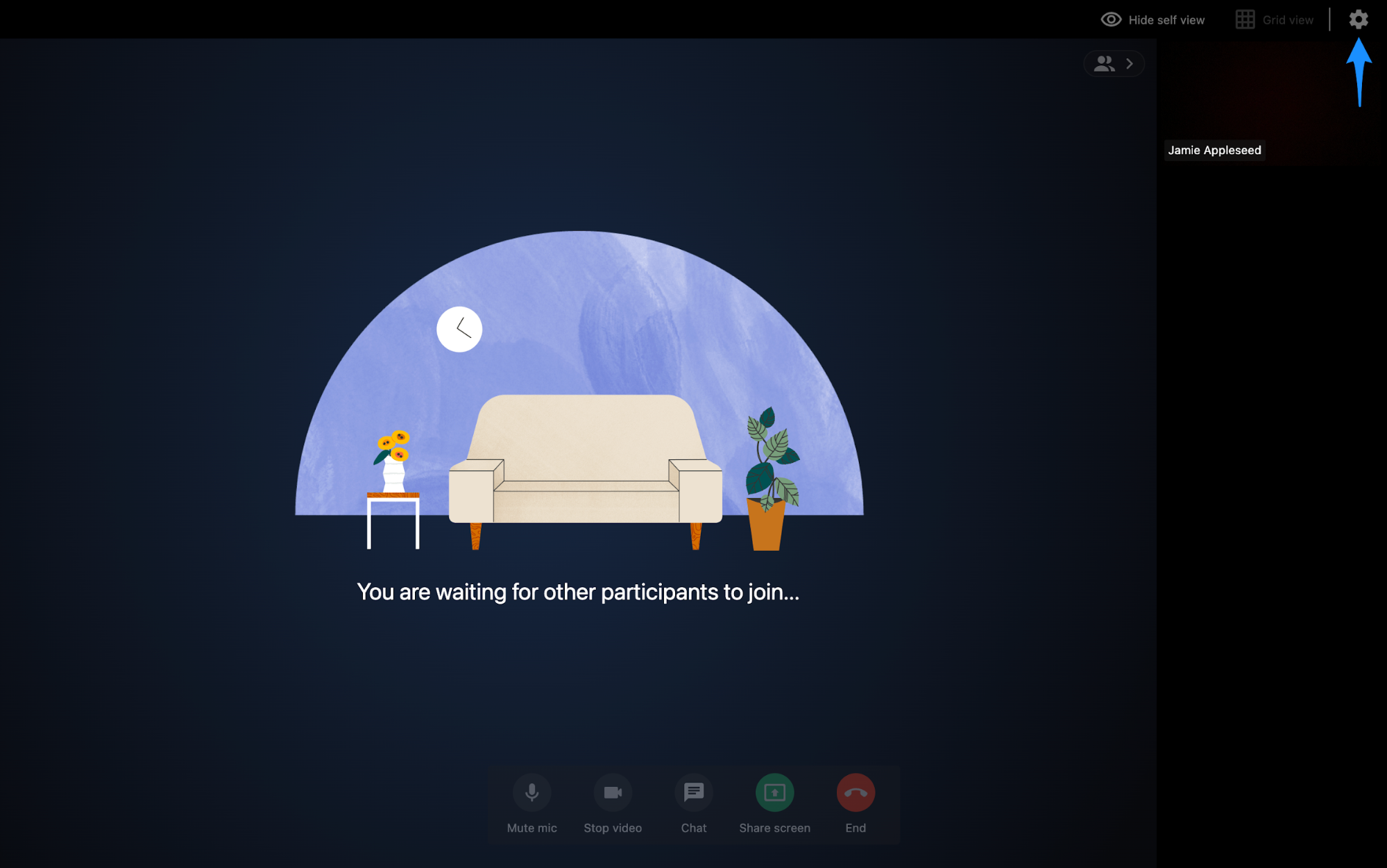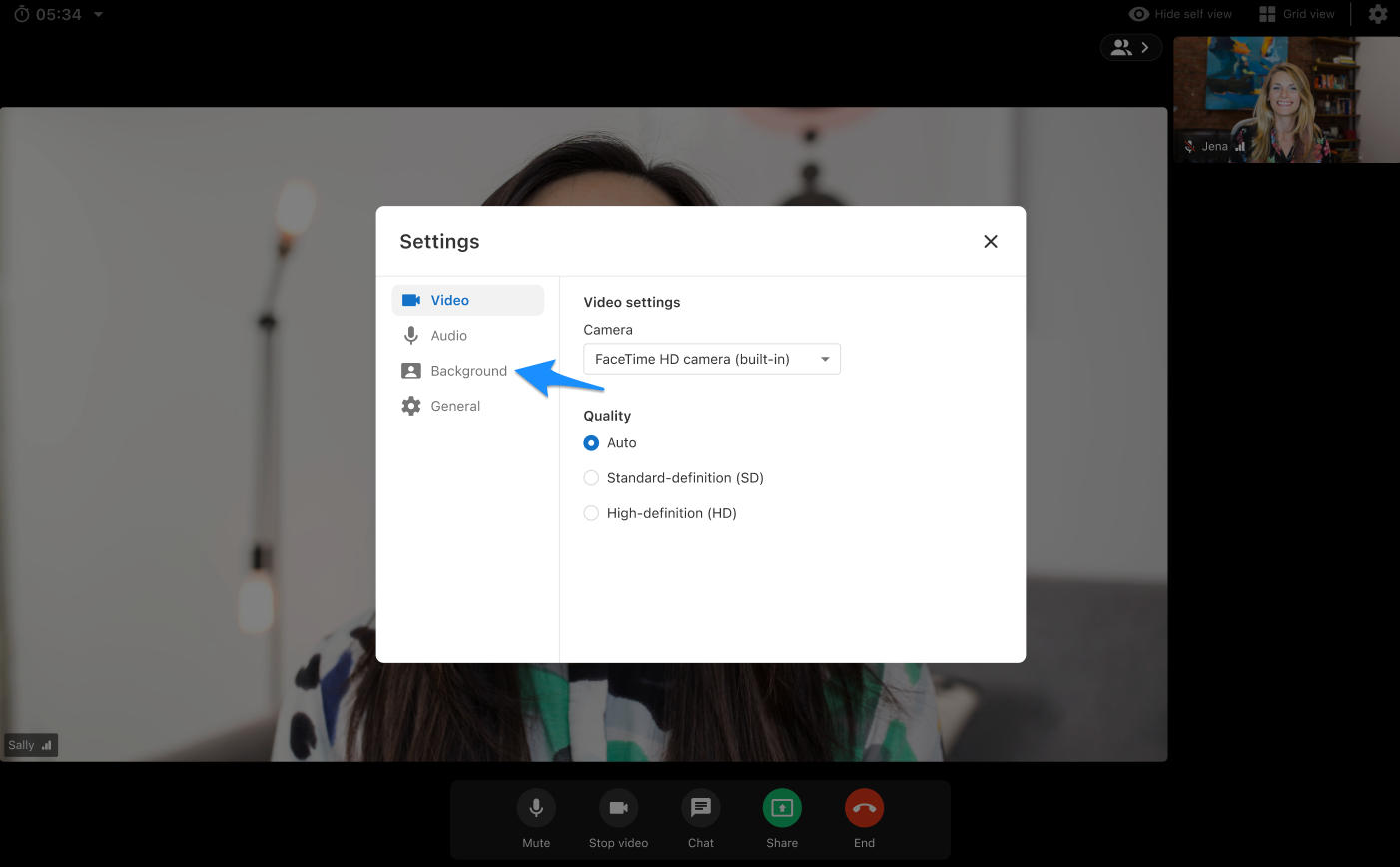 Select

None

,

Crop

,

Blur

, or choose one of the virtual background options

Click the

X

to return to the video call