Note: To learn how to prepare for your first virtual appointment, see Getting started with Telehealth. For a checklist that will help you resolve audio, video, and connectivity issues, see Troubleshooting Telehealth appointments.
If you're using a desktop or laptop computer for your Telehealth appointment, you won't need to download anything ahead of time. To join the video call:
From your email appointment reminder, click Join your Video Appointment.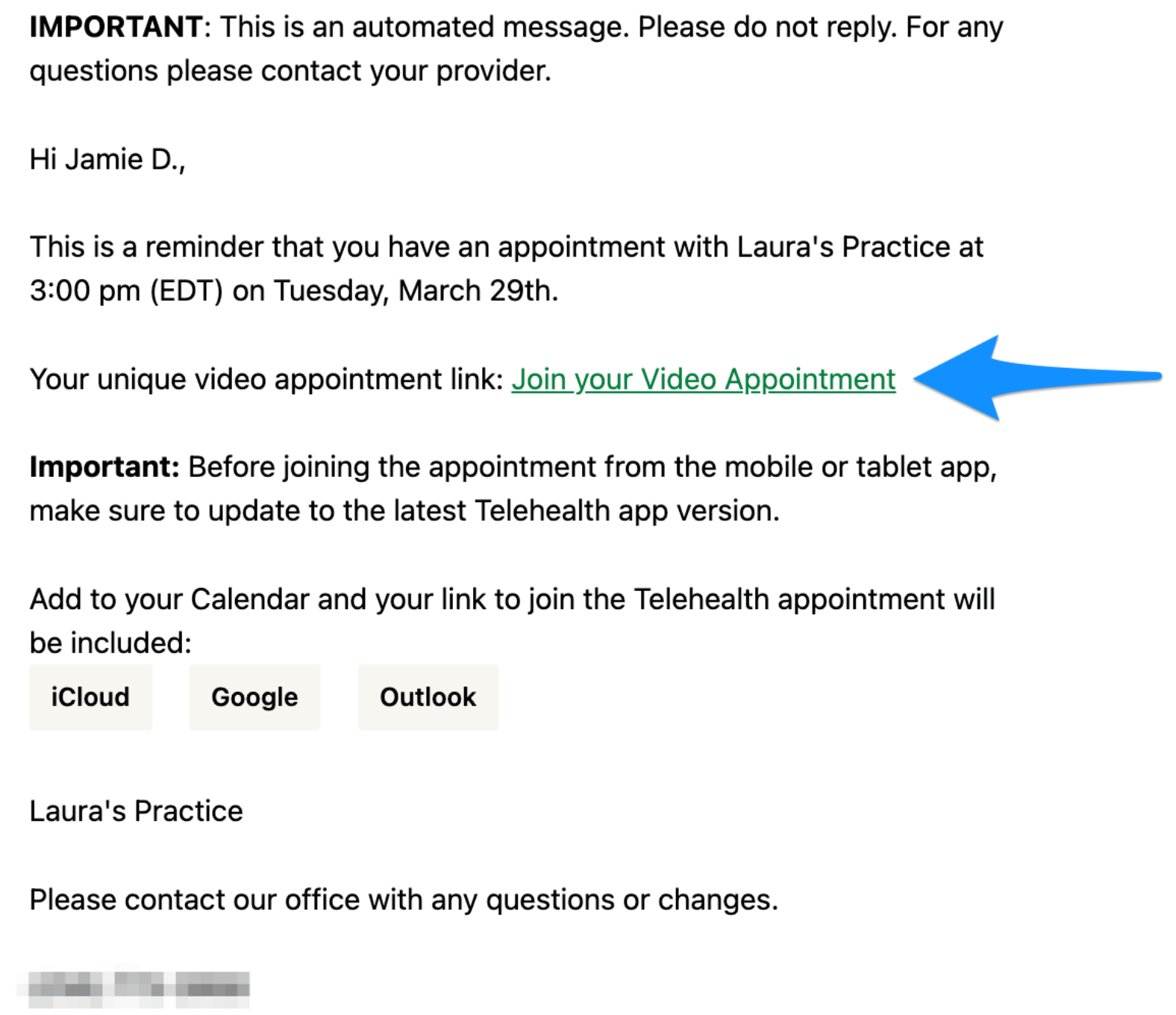 The video call will open in a new tab in your web browser.

If it doesn't, you can copy and paste the link into your browser.

You'll see a preview where you can turn your camera on or off, mute or unmute yourself, and view your connection status.

Type your name.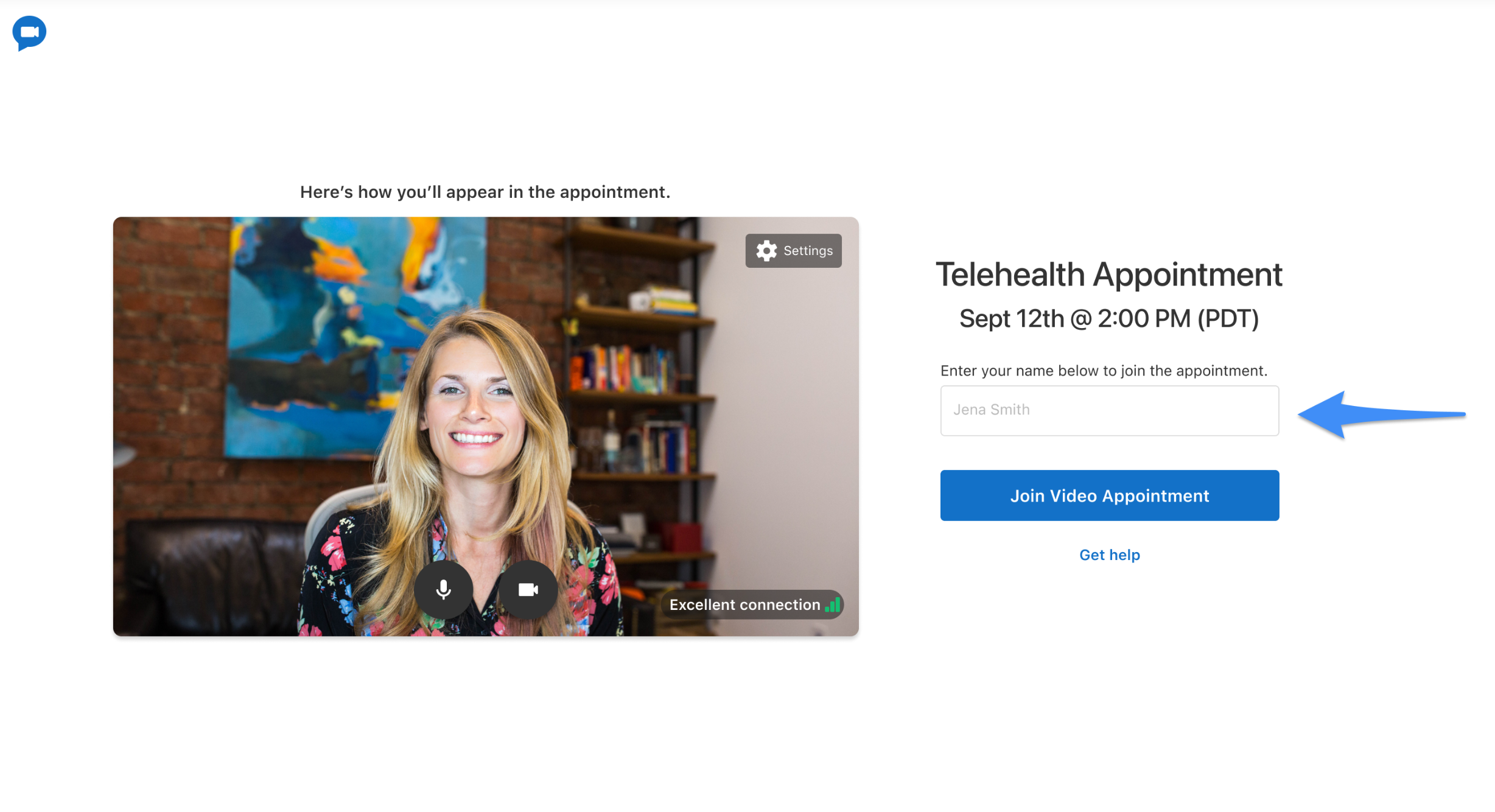 Click

Join Video Appointment.
Note: On a mobile device? See Joining a Telehealth appointment from a smartphone or tablet. To learn how to adjust your video screen layout, use chat, and more, see Enhancing your Telehealth experience with integrated features.