With the SimplePractice Client Portal mobile app, you can access your secure online portal and manage your care from anywhere. The app lets you easily request and manage appointments, make payments, securely message your clinician, and complete paperwork while on the go.
In this guide, we'll cover:
---
Minimum requirements for the app
The SimplePractice Client Portal app is only available for iPhones with iOS 13k.0 or later. The app is not compatible with iPads, and an Android version is not available at this time.
To download the app, search for "SimplePractice Client Portal" in the App Store and tap Get.
Note: You must have an active account on your clinician's Client Portal to use the app.
---
Features available on the app
With the SimplePractice Client Portal app, you can experience the key functionality of the Client Portal in the convenience of a mobile app. You can:
Note: What you can see and do in the SimplePractice Client Portal app is determined by your clinician. If you have questions about what's available to you, please contact them directly.
---
Signing in to the app
To sign in to the app:
Enter the email address associated with your Client Portal

Tap

Send link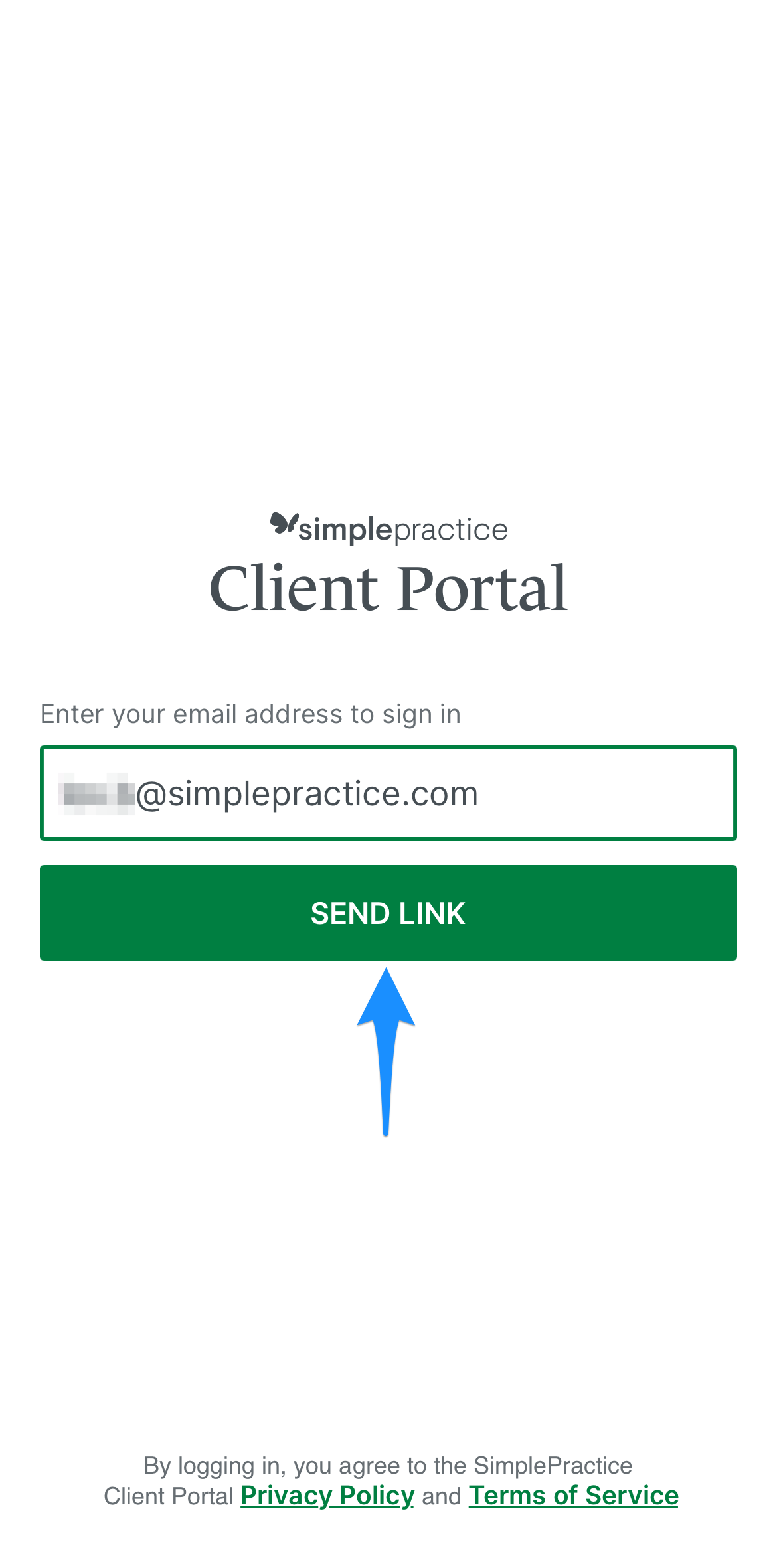 Select

Go to email

and choose the mail app you'd like to open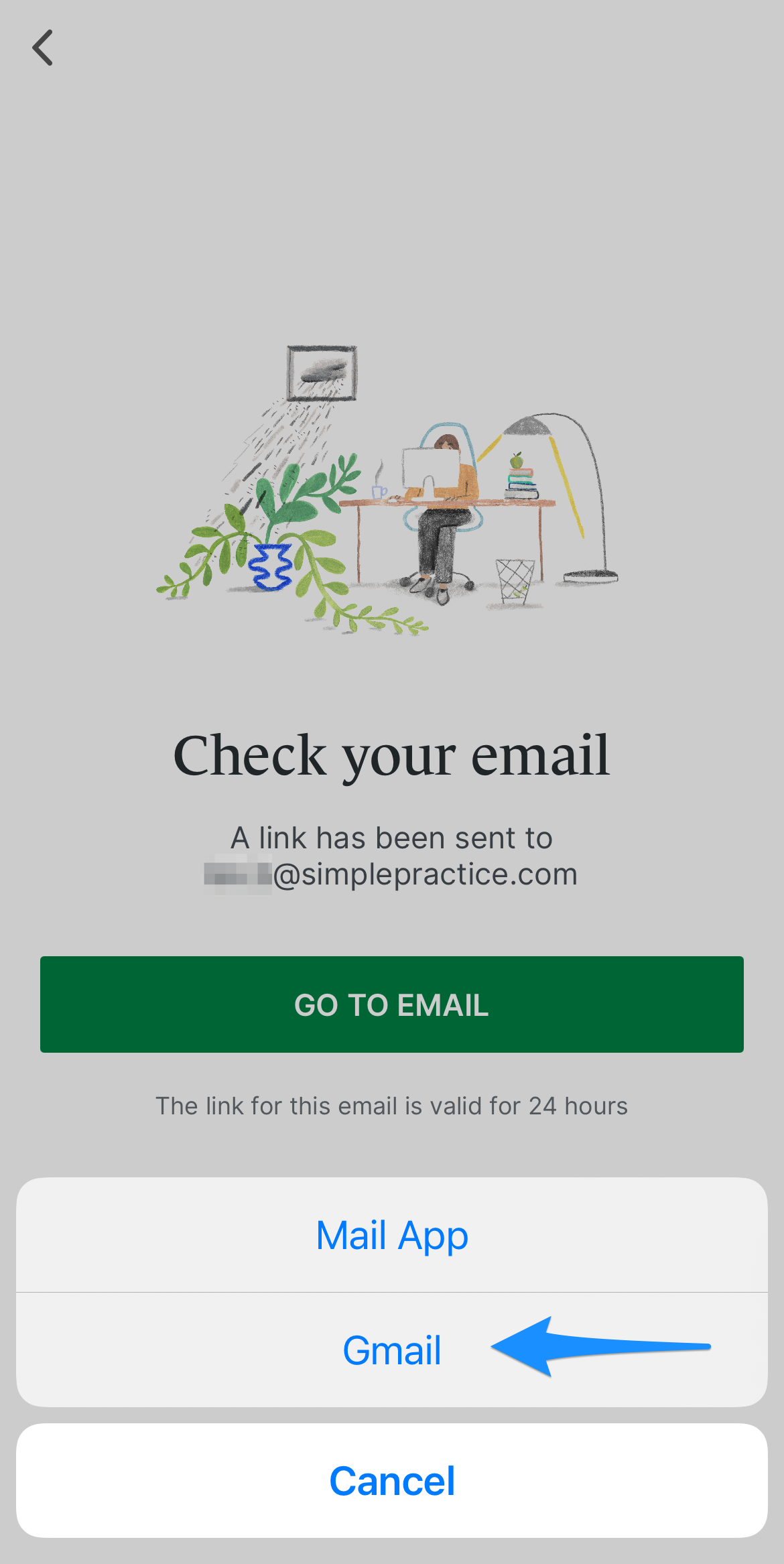 Check your inbox for an email with the subject line "

Sign in to your Client Portal

"

Tip:

The subject line will include the date and time you requested the link. If you don't see this email in your inbox, check your Spam, Bulk Mail, and/or Updates folders.

Tap

Sign in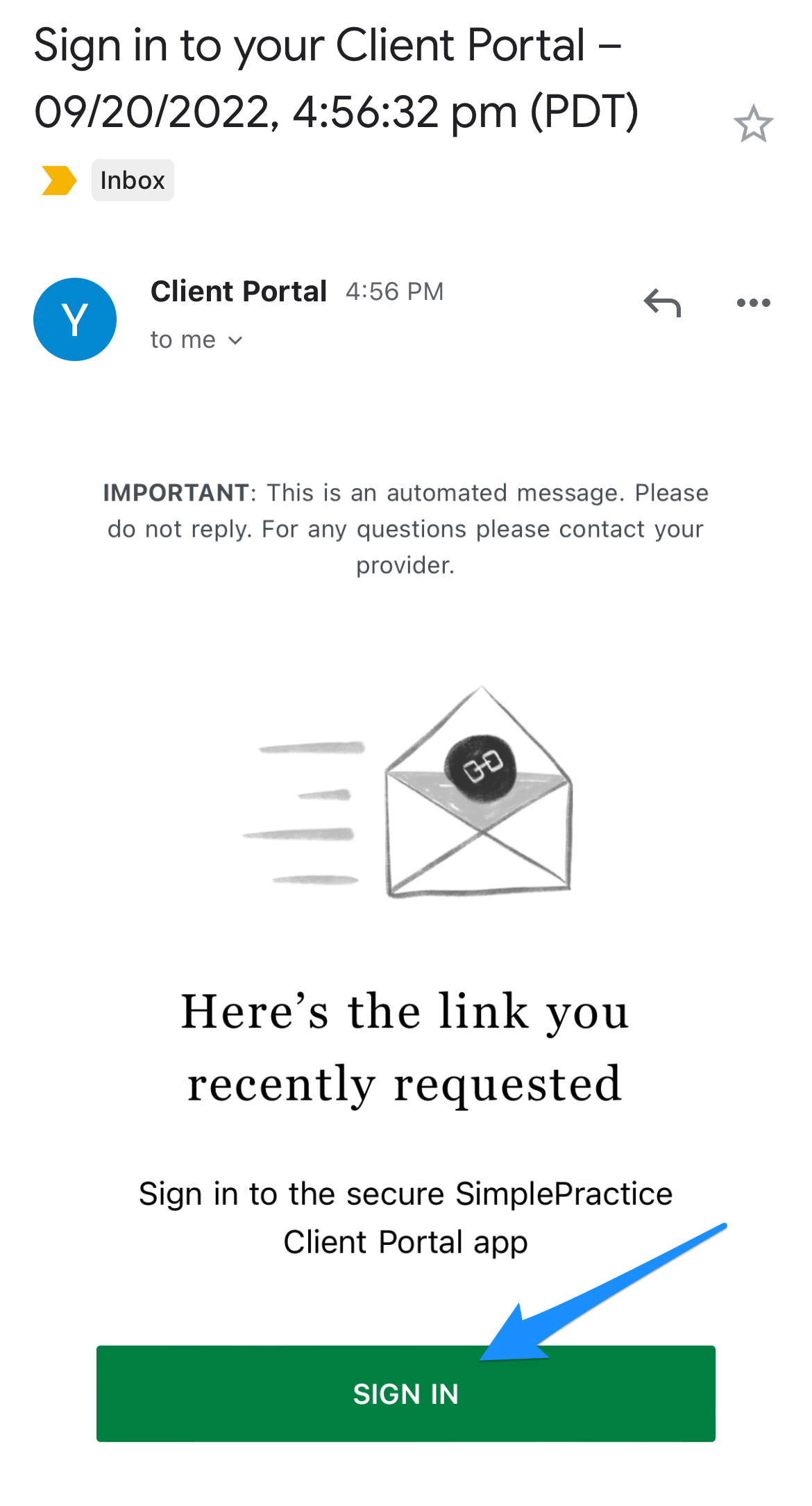 Note: If you're having trouble logging in, you can follow the steps outlined here: Troubleshooting Client Portal login issues. If you're not sure if you've been given Client Portal access or don't remember the email associated with your account, please contact your clinician directly.
---
App security
You can use your iPhone's built-in security features and turn on a Passcode, Face ID, or Touch ID to securely and conveniently access the app. To get started:
Tap the three stacked lines in the top left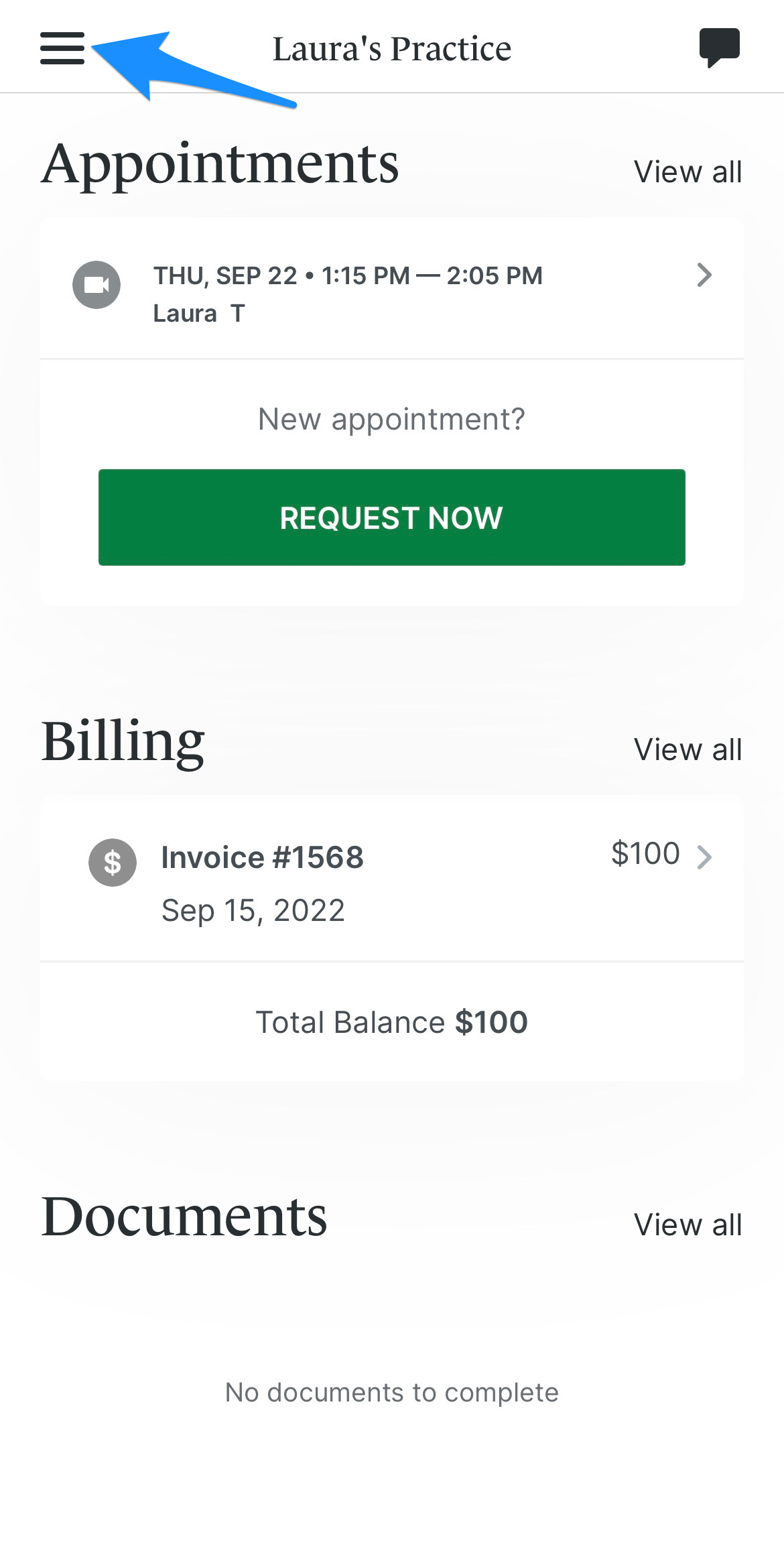 To create an in-app Passcode:
Choose

Use Passcode

Enter and confirm the four-digit Passcode you'll use to access the app
To turn on Face ID or Touch ID:
Choose

Use Face ID

or

Use Touch ID

Tap

Set Passcode

to create a four-digit Passcode

A Passcode is required to activate Face ID or Touch ID
Note: Use Face ID or Use Touch ID will only appear as options if these features are enabled on your iPhone. For more information, see Apple's guides on Using Face ID and Using Touch ID.
Important: If you'd prefer to fully sign out of the app, you can tap the three stacked lines, then choose Sign out. Because we don't store your app preferences, signing out of the app will reset your security and notification settings.
---
Switching profiles
If you have multiple Client Portal profiles tied to your email address, you can easily switch between them on the app. To choose the profile you'd like to manage:
Tap the three stacked lines in the top left

Select your profile information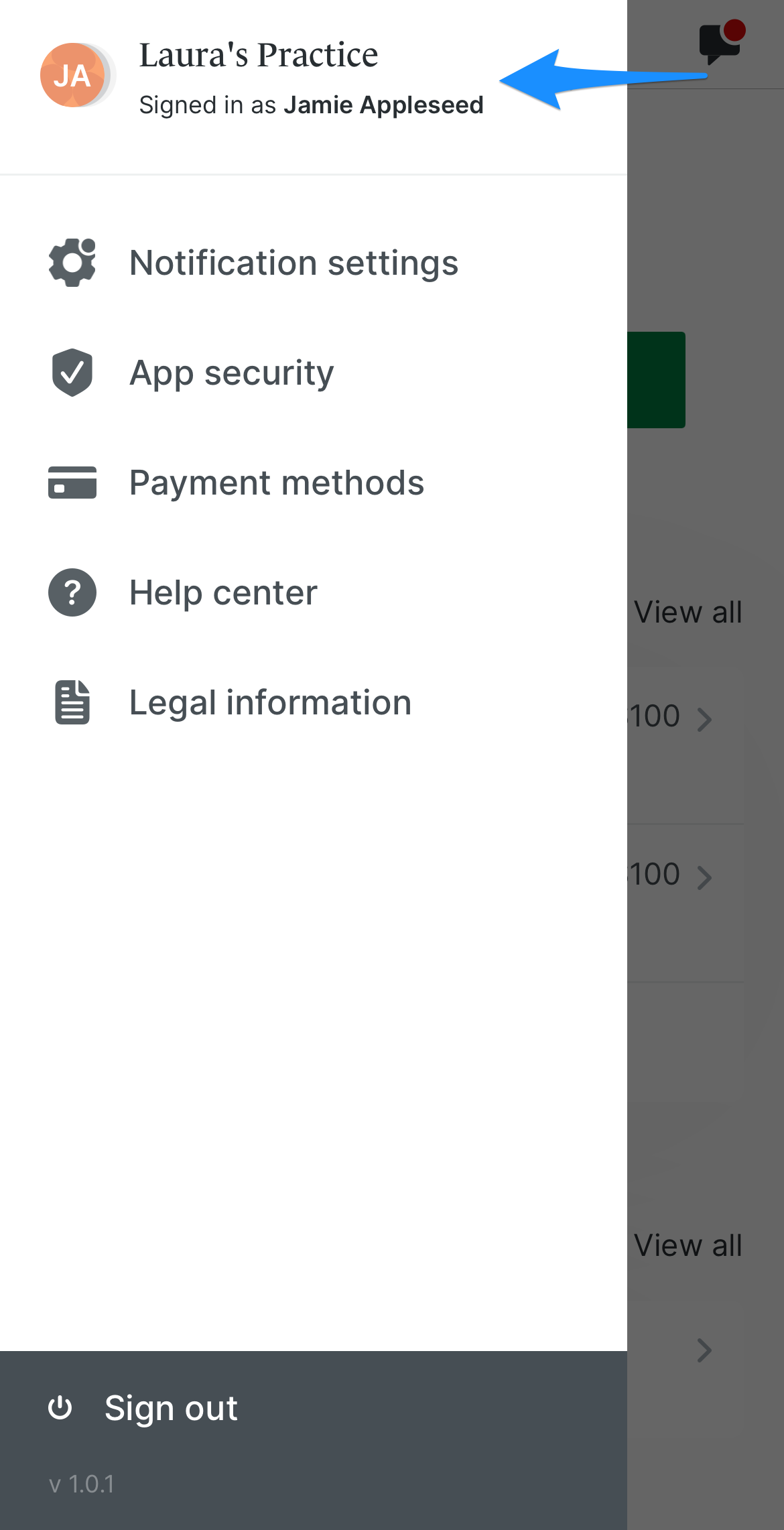 Choose the profile you'd like to view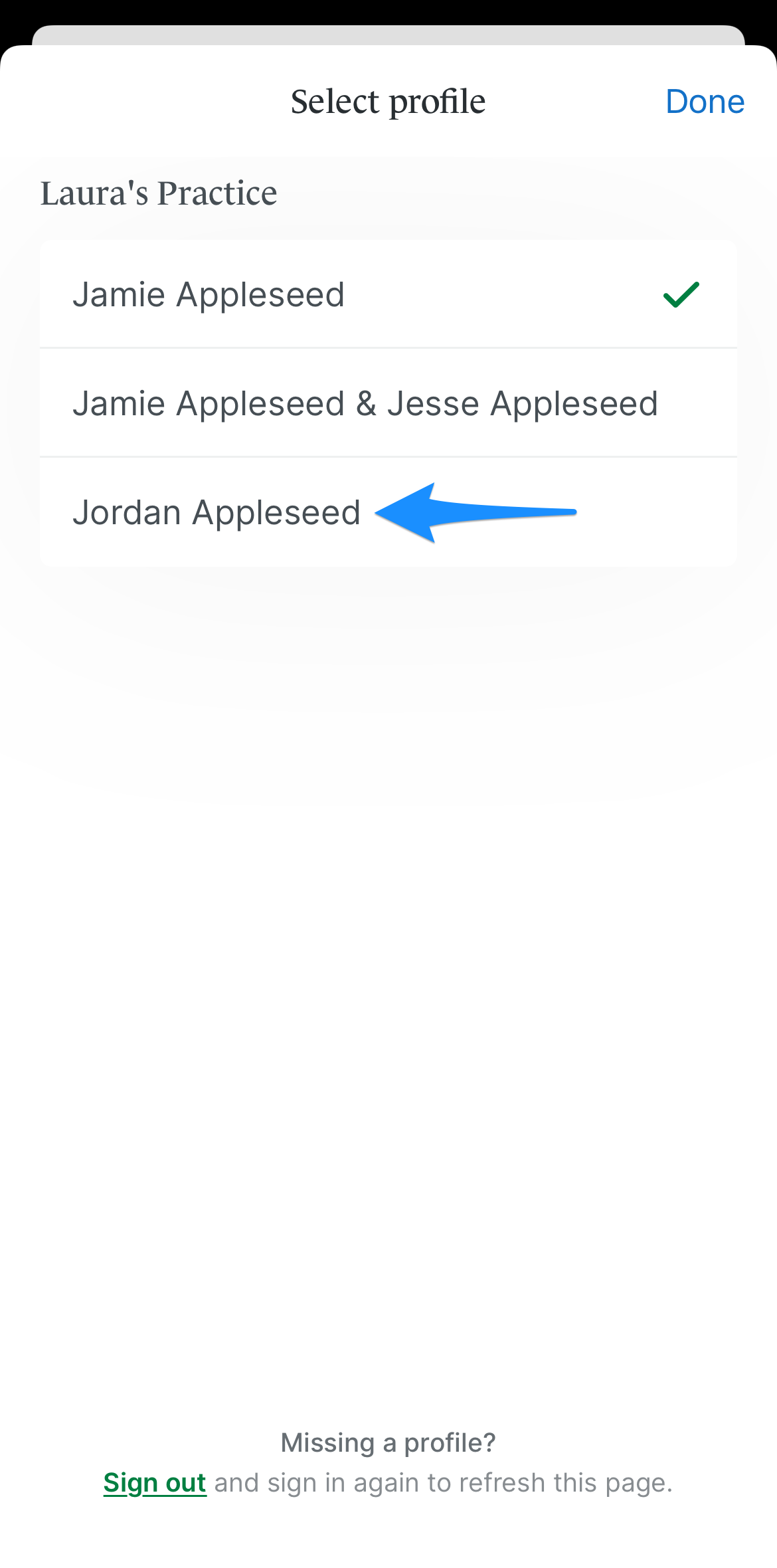 You may have multiple Client Portal profiles if:
You're seeing a clinician for individual and couples therapy

You're responsible for one or more minors

You're seeing clinicians at different practices, and they've both granted you access to their practice's Client Portal